Tune-Up Just $79.95 the lowest price in the country.

10% Discount for veterans or seniors 60 years and older. 

We

use 100% Genuine Shopsmith parts. 

We ship with FedEx insured ground shipping

.




Fast turn-around repair time from any state.




100% Satisfaction guarantee on all repairs.

Proprietary high performance repair system


developed by retired NASA engineer.



Type Of Service We Provide
Shopsmith Mark V Repair Options
A. Shopsmith Mark V Headstock Tune-up Only $79

The lowest price in the country.
Shopsmith Mark V headstock, any model, any age from 1953 to current. I will check your Shopsmith headstock thoroughly and contact you with a quote for your approval BEFORE starting any repair. No Surprises!
A headstock tune-up includes the following:
Visual inspection.

Mechanical inspection.

Check bearings and belts.

Adjust speed controller.

Clean & lubricate internal components.

Clean & lubricate the motor.

I will email you a complete status report.

Cost: Just $79 plus shipping

To Schedule Repair Service Click Here
Call 505 349-3599 if you have any questions.
Note: If there are any additional repairs necessary, I will contact you before proceeding with any repairs.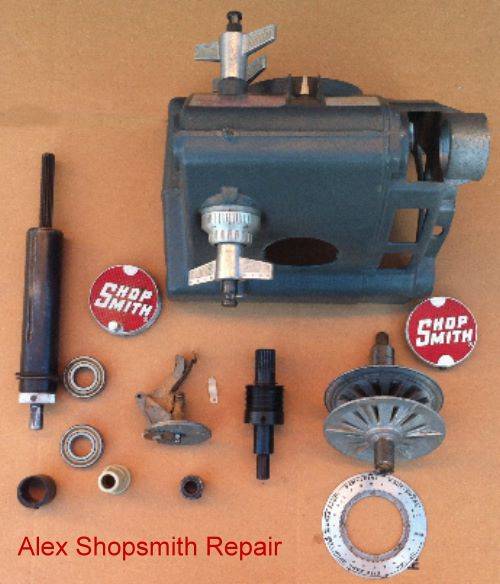 B. Shopsmith Mark V Headstock Rebuild Only $175 Plus Parts.

The lowest price in the country. You are welcome to shop around. 
Whether your machine is well-used or stiff from lack of use, I can completely rebuild your Shopsmith to original factory specifications. I follow engineering measurements principles to thoroughly inspect and repair or replace each part of the headstock. No shortcuts here.  Simply when done your machine will run quieter and stronger guaranteed. See the repair check list below:

Remove the quill and inspect the bearing(s)




in most cases they need to be replaced.

Check the quill return spring tension & set it to specs.

Inspect the speed controller parts and replace as needed.

Set the speed dial to starting speed of 650-700 RPM.

Test on/off Switch and replace if needed.

Inspect the electrical cable and plug.

Test the unit electrical ground for proper operation.

Inspect the motor bearings & wingdings for signs of discoloration.

Clean the motor and lubricate the motor sheave pulley.

Remove drive sleeve assembly and check bearings




clean thoroughly and replace the bearings if needed.

Inspect the belts for size, cracking, glazing or




fraying and replace as needed.

Clean and adjust the eccentric bushing.

Check the Idler shaft for wear, replace if needed.

Inspect control sheave assembly, replace if required.

Replace any missing Allen set screws and fasteners.

Check quadrant assembly and replace if needed.

Check the Long key for corrosion or damage.

Replace Speed control handle if necessary.

Do a complete 2×4 cut and disk sanding test.

The unit will be cleaned and lubricated inside and out.

I will email you a complete status report with pictures.

Cost: $175.00 plus parts
To Schedule Repair Service Click Here
Call 505 349-3599 if you have any questions.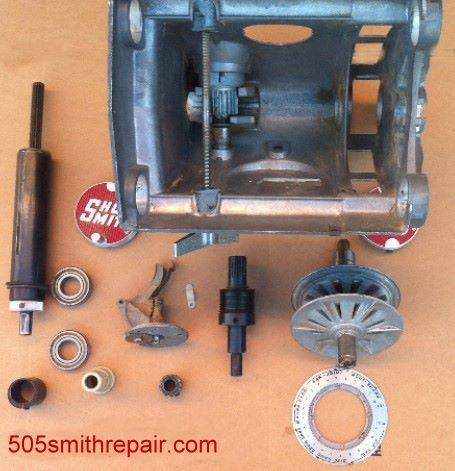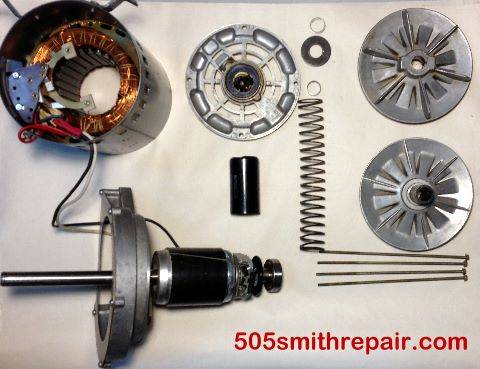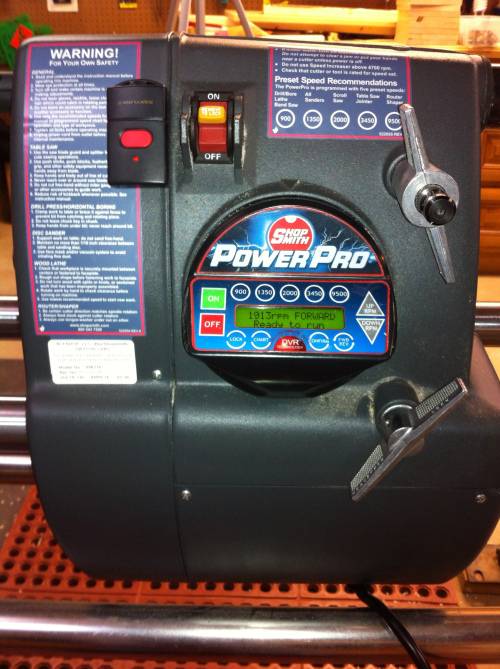 Testimonials
Five Stars, fast turn around time. Sorry for my late review. Turn around time from shipping headstock to having it returned was awesome. I've used…read more →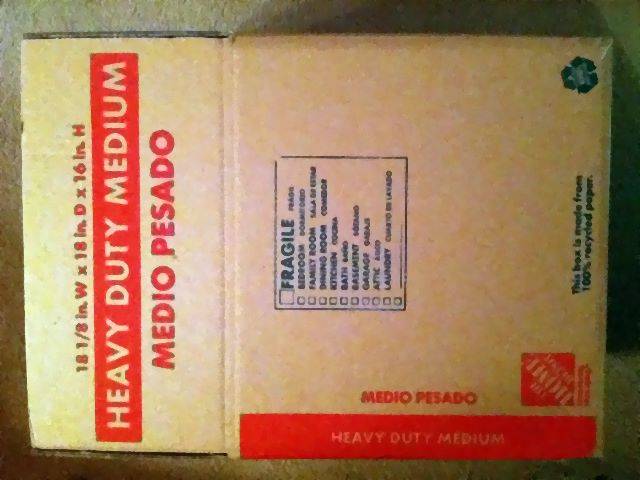 Thank you for our conversation concerning the repair work on the headpiece . It was a pleasurable thing not to have to talk to a…read more →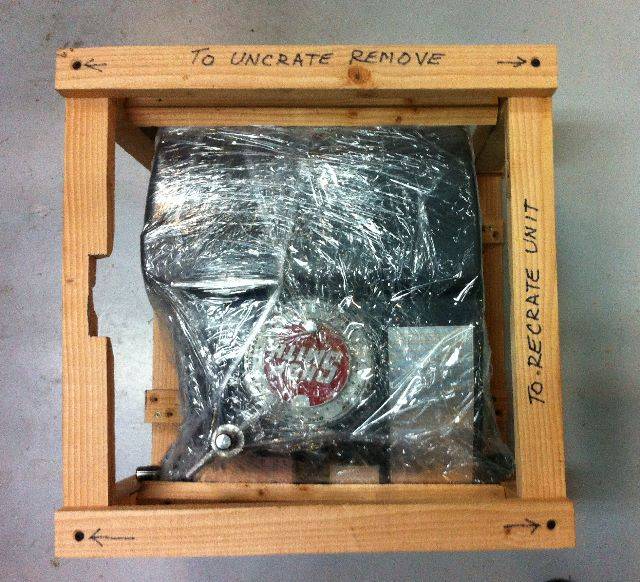 Like hot knife through butter! Hi, I received back my Shopsmith headstock yesterday. I set it up and installed the same 1" drill bit that I…read more →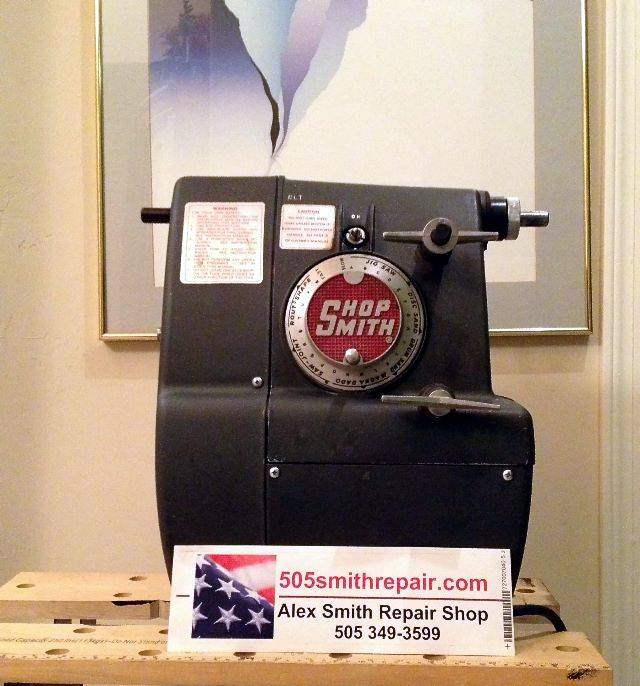 Alex: Received my unit on Wednesday of last week and am very pleased with your work. The unit just purrs like a sewing machine.  Further…read more →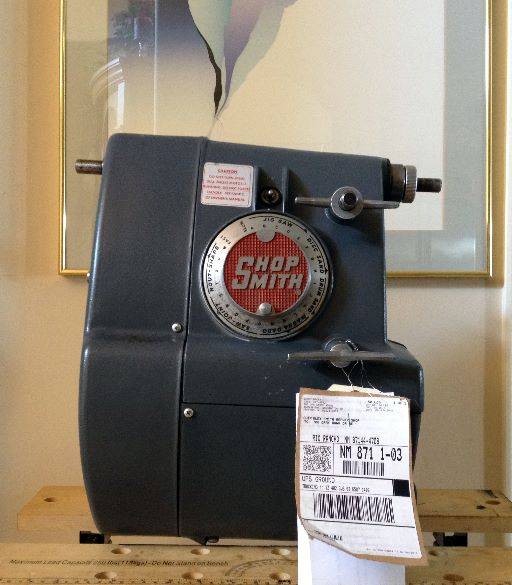 Hi Alex, A week ago I received back the ShopSmith power head that you rebuilt. I've been using the machine in my shop about ten…read more →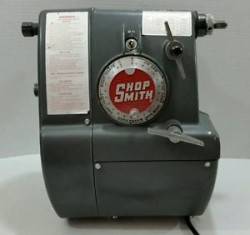 Hi Alex, my apologies for not getting back to you to thank you for rebuilding my head stock.  I did receive it back, of course,…read more →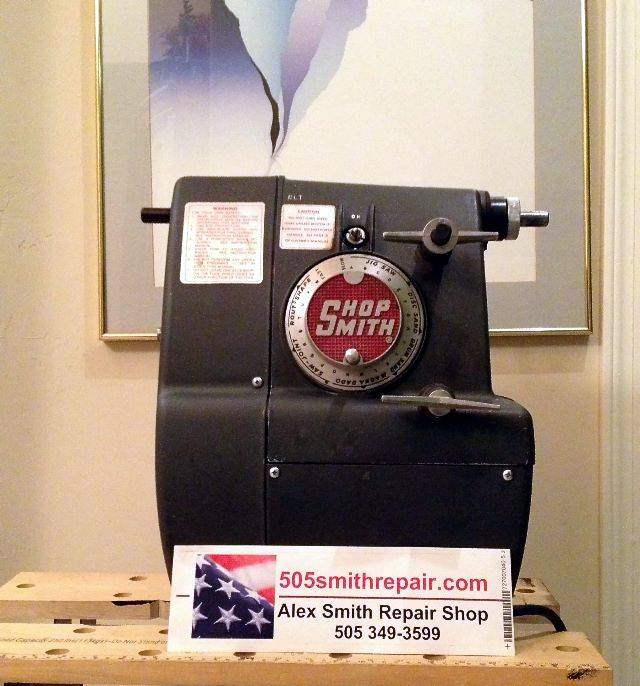 Hi Alex, I received my headstock back today, it runs great! It was a pleasure working with you. Professional, quality work, fast turn around and…read more →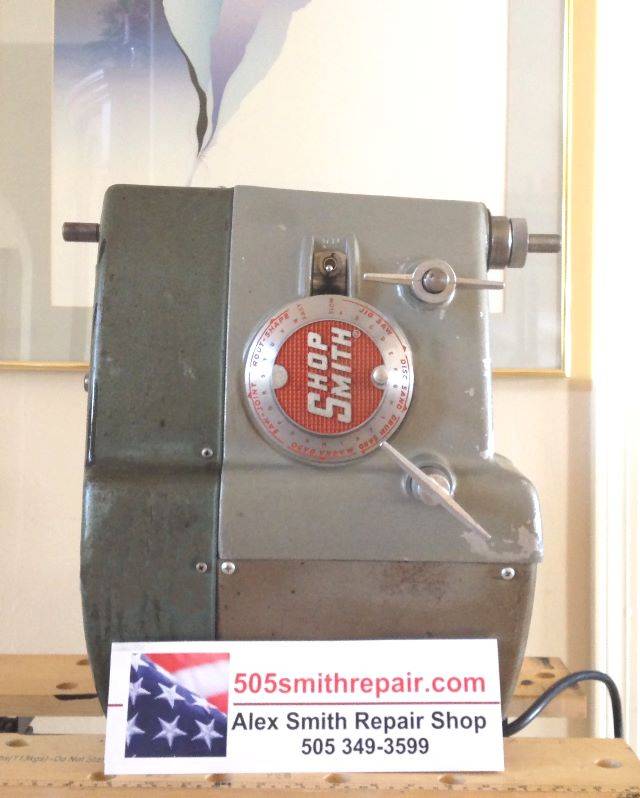 Subject: New life My Shopsmith is a 1955 model that sat unused in the garage for the last 25 years. It was essentially dead. Alex…read more →
Thanks Alex. My Shopsmith runs like new and your turn around time was terrific. I highly recommend your service.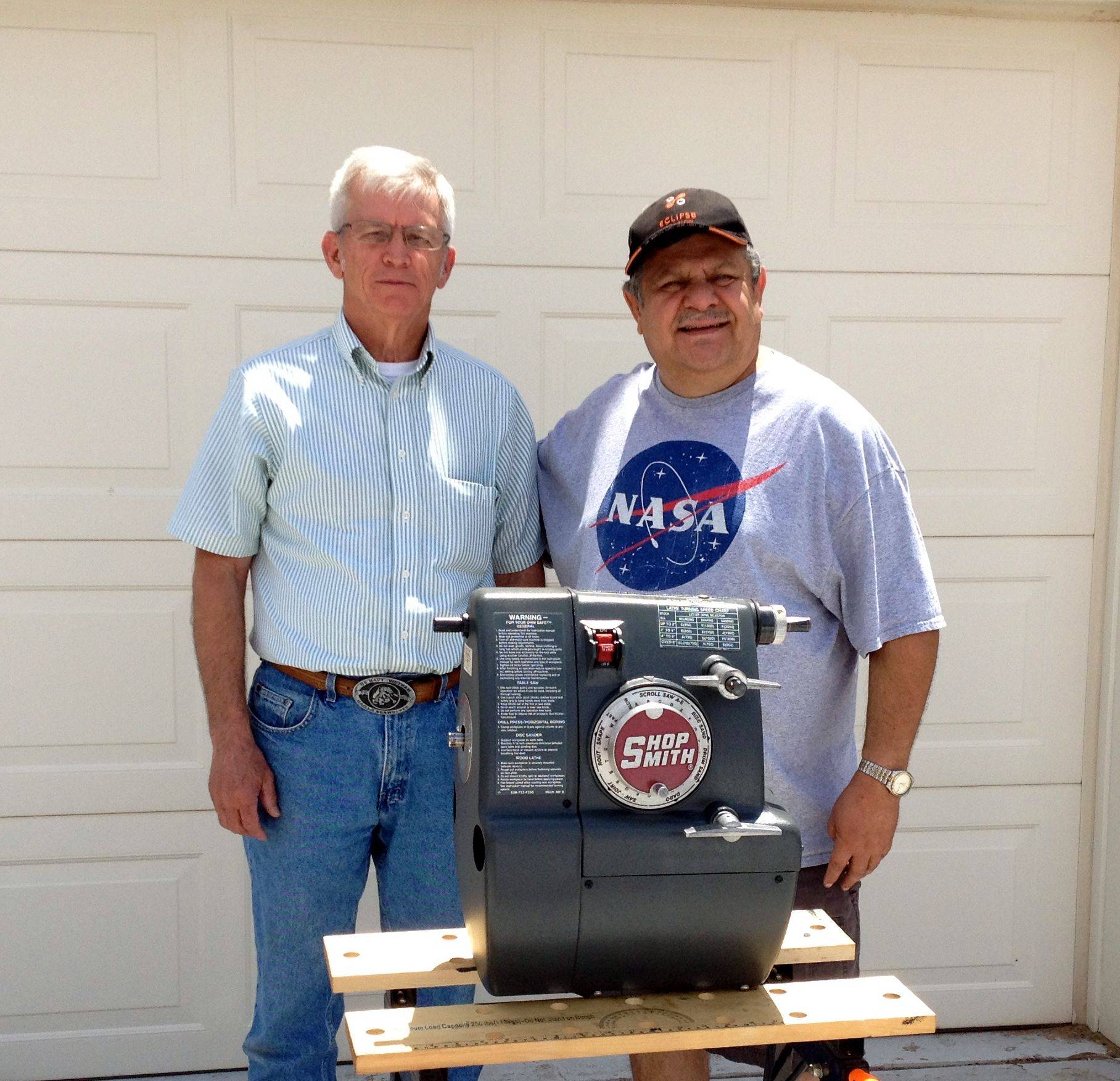 More Shopsmith Repair = More Friends Ed and his wife drove from Missouri in their way to visit his Vietnam veteran friend in CA. He…read more →
I am a NASA electrical engineer. I retired a few years back and moved to the Albuquerque, NM area. In my spare time I have been repairing and servicing Shopsmith for over 20 years.  Now I am doing it full time in my new business/shop. Whether it is a Shopsmith Mark V or Shopsmith Mark 7 Power Pro, I can fix it and save you money in the process. Shopsmith is a great woodworking tool and it is built to last. All it needs is the right precise adjustment and it can run forever.  Give me a call and see for yourself. You can be assured that you will get:
Straight talk, good old-fashioned customer service.

I respond to every email or phone call.

Attention to detail using engineering specifications.


I use original genuine Shopsmith replacement parts.

Fast turn around repair time.

Proprietary Shopsmith Repair System Guarantees a 30% Quieter &
Stronger Running Shopsmith.
Please feel free to contact me if you have any questions or comments. No obligation.

I don't just fix Shopsmith. I actually have one and I use it often to build things. I built this gate as a gift for my neighbor, Joyce B., for her husband's 75th birthday.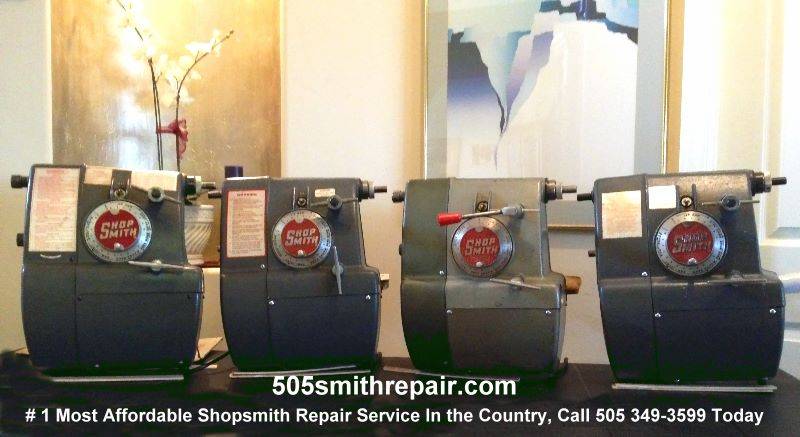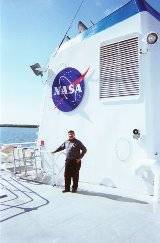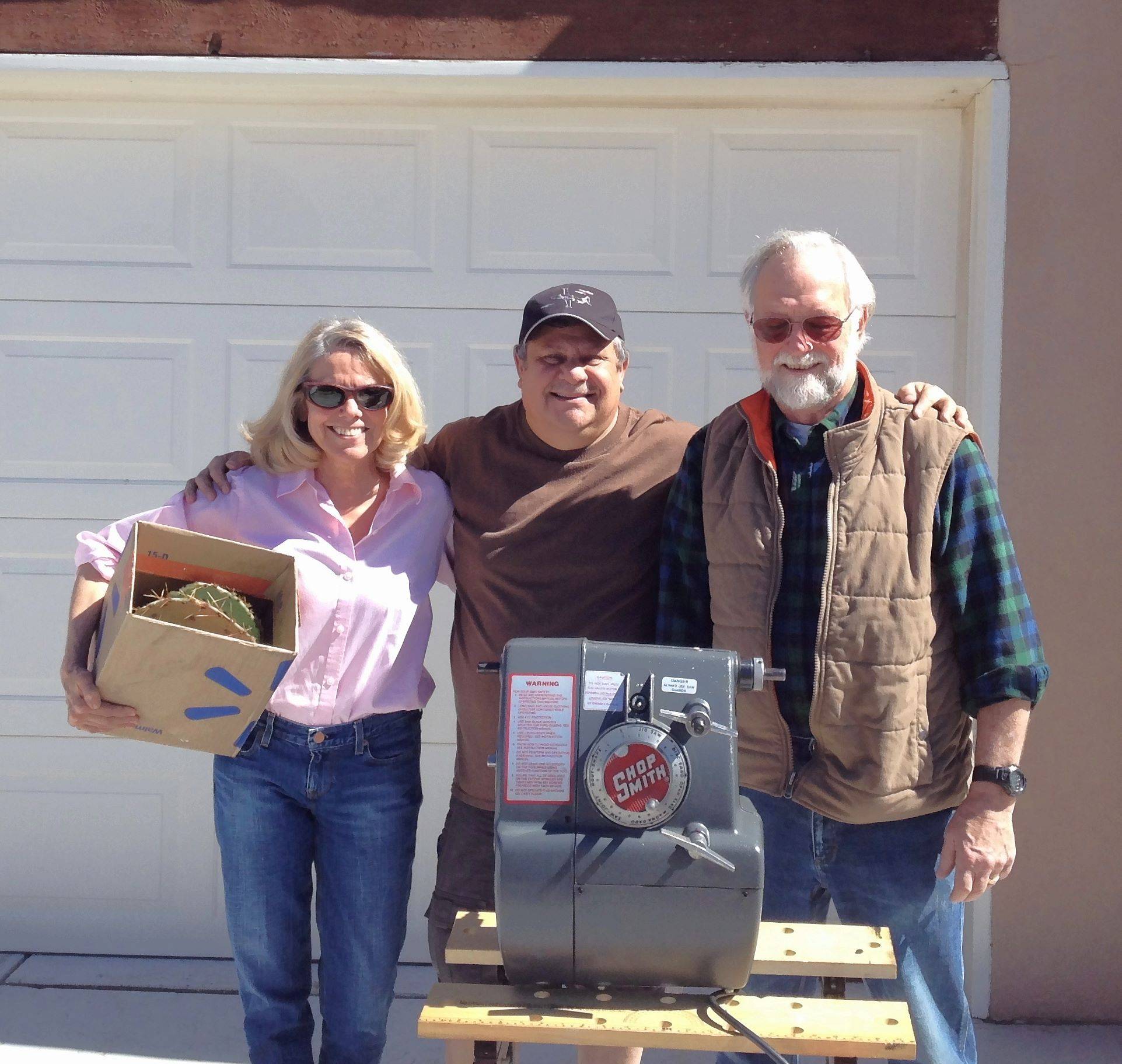 DISCLAIMER THIRD PARTIES
All product and company names are trademarks™ or registered® trademarks of their respective holders. Use of them does not imply any affiliation with or endorsement by them. Shopsmith is registered trade mark of RLF Brands, LLC. The brand holder is not affiliated with Alex Smith Repair and does not endorse product or service provide by Alex Smith Repair.