Shopsmith Electric Motor Repair Service
From $175 With Headstock Rebuild
Call 505 349-3599 Now!
Shopsmith Motor Rebuilding Process Overview

We will visually inspect the motor for any damage.

We then will be completely disassembled.

All motor parts will be washed using certified electrical parts washer.


The start-up circuit will be cleaned, tested and serviced.

The motor capacitor will be tested and replaced if needed.

The bearings will be replaced with new bearings.

All parts will be checked according to factory spec.

The motor then will be reassembled.

The motor sheave pulleys key will be inspected and lubricated.

The motor lead wires will be inspected and replaced if necessary.

The motor then will be load tested for noises,  vibrations,
and temperatures.


The motor then will be packaged in a new special box

for shipping using Fedex ground service.

A service report and a tracking number will be emailed to you.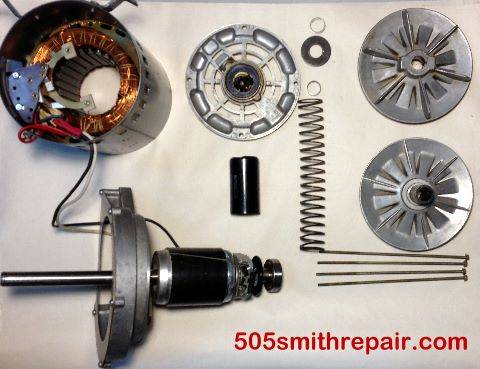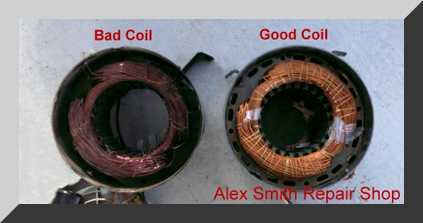 How Can I tell if my Shopsmith motor is repairable?
You can tell by inspecting the coil winding for any sign of damage or burn as shown in the pictures above. If you see no sign of burns or damage to the coil winding, plug the motor into a power outlet 110v/15Amp or 20Amp.
If the motor runs with unusual vibrations and noises or If it hums, disconnect the power immediately. The motor in most of those cases can be rebuilt. If you are not sure call us at 505 349-3599 we will guide you on how to test it.
We service all motors used in the Shopsmith mark v machine including motors manufactured by Franklin, GE, AO Smith, and Emerson.